"This will be our reply to violence: to make music more intensely, more beautifully, more devotedly than ever before."
Atlantic Music Festival's mission is to cultivate originality, independence, and innovation in the American musical performance arena. During the event, hundreds of emerging artists gather in Waterville, Maine to celebrate the work of musical masters.
From June 26 to August 06, 2023, join us in Waterville, Maine to witness exceptional performances by hundreds of new and established musicians.
Atlantic Music Festival is part of Little Feather Works, Inc., a non-profit organization dedicated to the empowerment of artists.
I AM FOUR YEARS OLD
A Campaign For The Next Decade And Beyond
View Campaign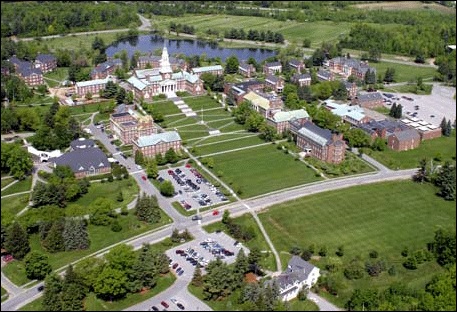 Colby College
Colby College (founded in 1813) is an American private liberal arts college located on Mayflower Hill in Waterville, Maine, and the 2023 host of the Atlantic Music Festival.
Colby is the 12th oldest independent liberal arts college in the United States. Approximately 1,800 students from 66 countries are enrolled annually; the college offers 53 major fields of study and uses project-based learning. Volunteer programs and service-learning take many students into the surrounding community. More than two-thirds of Colby students participate in study-abroad programs. Colby College competes in the NESCAC league and is considered to be among what is known as the "Little Ivies." In 2008, Colby was ranked the 15th best liberal arts college by both Forbes and Kiplingers and 22nd in the U.S. News and World Report rankings. Colby was named one of the "25 New Elite Ivies" by the Kaplan College Guide.
Visit Colby Website →